Celebrating Life's Passages, Milestones and Anything In-Between
Vow Renewals
Home Blessings
Parenthood Showers
Baby Blessings, Welcomings and Adoptions
Divorce Ceremonies
Elders Re-Locating to a New Home or Community
Women's Passages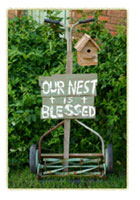 Since Norman Vincent Peale's best-selling book, The Power of Positive Thinking, was first published in 1953 up to the recent staggering success of Rhonda Byrne's The Secret; significant attention has been paid to the notion that positive thoughts can be powerful magnets to attract health, wealth and happiness. Our society seems addicted to this world view --- achieving success, reaching the goal and getting there as quickly as possible. Sometimes, we even attribute fault or lose patience with those who seem mired in life's 'in-between' times.
Instead of marinating in the unknown when we're changing careers, getting divorced, purchasing a new home, or getting ready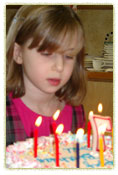 for a new child; we focus on what we hope we'll be waiting for us on the other side. We look to rush through the transitional and marginal periods in our lives because these are the times we often experience feelings of confusion, uncertainty and ambiguity. The in-between, or liminality, is the space where the boundaries dissolve when we figuratively find ourselves standing between one place and the next. It's not nearly as alluring as reaching enlightenment. From a young age we're conditioned that it's good to get where we're going. Modern technology, by its' very nature, furthers this attitude. As a result, we do our best to avoid discomfort, doubt and indecision. 20 th Century European Ethnologist, Arnold Van Gennep, best known for his studies on the rites of passage in different cultures, describes liminal space as the threshold where a person is leaving one world of status and being inducted into another.
"Plants bear witness to the reality of roots." Moses Maimonides